Events, Hospitality, Environment & Climate
Wednesday 3rd March | 10:00am
Lisa Sweeting, Green Sense Events
Lisa specialises in real, tangible, environmentally and socially conscious event solutions. With a career spanning over 15 years within the events industry Lisa has managed events from 70 to 7000 for private, corporate, and charitable organisations both live in person and virtual events. She now runs her own Event Management and Consultancy Green Sense Events to support businesses and event organisers plan their sustainable events.
In November last year our UK Government unveiled its 10-point green recovery plan. Which includes funding for renewables, electric vehicles and hydrogen, and with the UN Climate Change conference happening towards the end of this year. 2021 feels like the year for Action. Its no secret that we are facing a climate crisis. But what does this mean for the Events Industry. As an Industry that is essential for business, for bringing people together and making connections, what can we do to support the fight against climate change and reduce our impact on the environment.
In this discussion Lisa Sweeting of Green Sense Events talks with a variety of businesses; venues, organisers and suppliers within the industry to see how people are adapting to protect the environment and be more sustainable.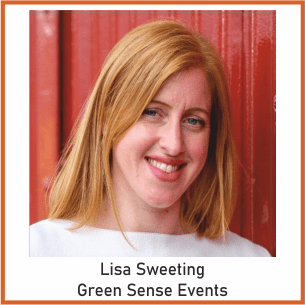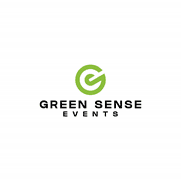 Manufacturing for Export
Wednesday 3rd March | 12:45pm
In 2021, post Brexit & post Covid, we face significant challenges around Business recovery & survival.
The Pandemic has taught us a lot about trading over digital and internet platforms. It's opened our thinking and planning to wider horizons and the opportunities that open up as a result are immense.
Roger Mackrill of Sabre UK Ltd and Ken Sturgess of Transatlantic Partners in the USA have partnered to grow trading form SME Businesses from the breadth of the USA through to India and China in the East.
Ken and Roger join forces at #BI21.2 to host a discussion for manufacturers thinking about growing export business, especially in the US. We invite manufacturers to join the conversation for a better understanding of what is involved in Export to the USA and other parts of the world.
Chairs: Roger Mackrill, Sabre UK Ltd & Ken Sturgess, Transatlantic Trade Partners
Roger Mackrill, Sabre UK Ltd
Following an extensive career in automotive, aerospace, nuclear power engineering and senior management in US, UK, Europe, India and China, Roger is the director and founder of Sabre UK Ltd. Founded in 2007.
With abundant experience as Quality Director, Managing Director in a wide range of global corporations, including GM, Rolls Royce, SKF, ISMT India, Kalyani Group India and Changan Group China, Roger is an experienced professional guiding clients through strategic direction and planning to enter and establish presence in Asian markets.
Ken Sturgess, Transatlantic Trade Partner
Ken is a senior international business development executive with proven track record of launching technical product lines and developing new markets and territories for international and domestic clients.
He is. Involved in all phases of business plan development, pre-launch, full launch and build, operate, transfer (BOT) scenarios for businesses joining markets in the USA.
Question Storming – "Reimagining our High Streets – How can we think differently about the social, economic and community challenges?"
Wednesday 3rd March | 2:30pm
"Reimagining our High Streets – How can we think differently about the social, economic and community challenges?"
UK High Streets really matter. The heart of a community. They bring goods and services to the local community, keep spending localised in a circular economy, provide employment and social spaces and allow communities to have focus.
They manage environmental impact of travel and mental health caused by isolation. Providing employment and a home for viable small businesses, they keep communities thriving and self-supporting.
So what's going wrong? Traditional thinking is in trouble.
Question Storming allows participants only to ask questions. Held under Chatham House rules, the most challenging questions will be taken forward to Solution Storming later in the day.
There are one or two publicly available seats. To apply, please register and if we can, we will be in touch to include you.
Chair: Sandra Baer, CEO, Personal Cities
Sandra is the President of Personal Cities, a smart city company dedicated to "imagining the city as it will be." She works to enrol every stakeholder toward a shared sense of now—toward safe, prosperous, happy communities.
She is a champion of creative collaboration between the public and private sector and has worked with city leaders, worldwide for over 20 years. Through stakeholder engagement, social inclusion and the acceleration of innovative technologies, Sandra inspires coordinated action to make cities smarter.