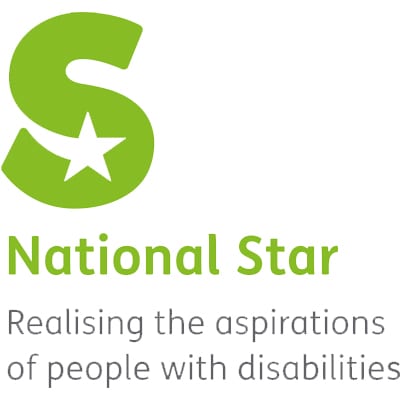 LOCATION >
National Star College,
Ullenwood Manor,
Ullenwood,
Cheltenham,
Gloucestershire,
GL53 9QU
TEL >
01242 527631
WEB >
www.nationalstar.org
ABOUT >
National Star is best known for the National Star College at Ullenwood where there are 145 full-time young people aged 16-25 years of age – 120 residential learners, who attend from across the UK, and 25-day learners from Gloucestershire.  The range of disabilities of the young people who are supported by National Star includes cerebral palsy, muscular dystrophy, sensory impairments, acquired brain injuries, genetic conditions, and syndromes, profound and multiple learning disabilities, autism, and associated medical conditions.
Many of the young people National Star supports need essential specialist therapies and support– speech and language therapy, physiotherapy, occupational therapy, and music and drama therapy, and support with mental health. National Star prepares these young people for adulthood and supports them through that transition, enabling them to live their lives independently and to the full.
Since opening its doors in 1967 the charity has achieved a great deal in supporting young people with complex disabilities – but there is still much to be done. The challenges faced by those born with a disability and those acquiring a disability during childhood or young adulthood through illness or accidents are not going to go away. Future generations of young people with disabilities, their families and carers will continue to need National Star's expertise and support. The charity needs to raise c.£1 million a year to enable it to continue to provide the opportunities, specialist environments and support, and the equipment that are all vital for these young people, now and in the future.