#BI21.2 Access to finance Forum
Wednesday 3rd March | 10:15am
Leader
Richard Holling, Commercial Finance Advisor, Dales Finance
An experienced business executive with 30 years of business and financial services experience. Richard has worked as a consultant, sales executive and manager for several major international companies.
In 2018 he changed focus and started to work with start-ups and SMEs. In 2019 he formed Berkshire Dales, which offers SMEs advice on getting the right business finance, and other consulting services.
Access to finance, is a key business function and fast-changing, whether a sole trader or an established significant business.
Digital innovation and Fin-tech provides greater transparency, but the basics haven't changed. Building a business takes investment and strong financial management.
Putting digital innovation together with long standing core disciplines of business finance creates a strong financial background that allows entrepreneurs, innovators and business owners the tools needed for a successful, sustainable business model.
The discussion is held around a virtual boardroom style table amongst those professionally involved.  The Chair will invite input from the observers at various points during the forum discussion.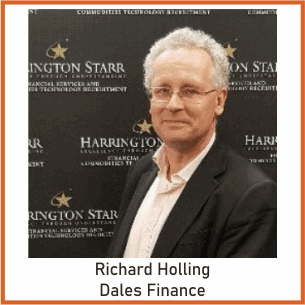 #BI21.2 Procurement Forum
Wednesday 3rd March | 12:30pm
Leader
Steve Bates, Owner, Auditel
Steve is a strategic procurement specialist based in Calne, Wiltshire, UK who helps businesses to improve profits and cash.
He also helps business owners and financial directors to free up time so they can focus on running their businesses.
Goods and services bought from suppliers can account for over two thirds of a company's spend. The importance of procurement teams' interaction with supply chains to identify risk, drive cost control, and gain spend visibility has never been higher.
How should businesses bidding for work with clients in South Gloucestershire approach procurement issues? What are the hot topics?
The #BI21.2 – South Gloucestershire Focus Procurement Forum will look at 2021's procurement trends and how SMEs should adapt to meet buyers' expectations.
 Topics for discussion will include:

Sustainability, environmental awareness, ethics: what are buyers' expectations?

Resilience in supply chains: how can suppliers meet buyers' needs 

How important are automation and innovation in supply chains of the future?