International Trade – Any Questions?
Tuesday 19th January | 14:30pm
Following an extensive career in automotive, aerospace, nuclear power engineering and senior management in US, UK, Europe, India and China, Roger is the director and founder of Sabre UK Ltd. Founded in 2007. 
With abundant experience as Quality Director, Managing Director in a wide range of global corporations, including GM, Rolls Royce, SKF, ISMT India, Kalyani Group India and Changan Group China, Roger is an experienced professional guiding clients through strategic direction and planning to enter and establish presence in Asian markets.
Following our International Trade Forum discussion, we bring together a number of international specialists to take questions around building business development though trading internationally.
Brexit has created both opportunity and vulnerabilities, the current pandemic has exponentially increased the use of online communications that have made it so much easier to reach out internationally and build new business relationships.
Culture, language and the simple interpretation or brand, graphics and body language are all areas of discussion and our panel will be looking to understand business concerns and uncertainties around how to build new international business.
You can submit questions via the event registration process, or on our dedicated email address: BI21.1@business-shows.co.uk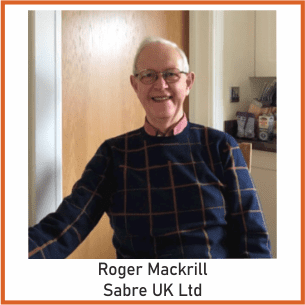 Question Storming: "How can Placemaking Help Set a Path Toward an Inclusive Recovery?"
Tuesday 19th January | 14:30pm
Sandra is the President of Personal Cities, a smart city company dedicated to "imagining the city as it will be." She works to enrol every stakeholder toward a shared sense of now—toward safe, prosperous, happy communities.
Today, among the convergence of crises facing our world, Placemaking really matters. From supporting our local economies, to attracting business investment, attracting tourism, providing cultural opportunities, encouraging volunteerism, reducing crime and improving public safety and mobility, and improving public health and the environment—all are a part of an attractive place to live and work. 
Never has there been a more important time to design and re-shape urban space. If we are smart, we will leverage the talent and resources of our business community. We will work collaboratively to understand new paths toward an inclusive society and an inclusive recovery with thriving businesses and prosperous cities.
To understand Question Storming better: http://bit.ly/Question_Storming 
 She is a champion of creative collaboration between the public and private sector and has worked with city leaders, worldwide for over 20 years. Through stakeholder engagement, social inclusion and the acceleration of innovative technologies, Ms. Baer inspires coordinated action to make cities smarter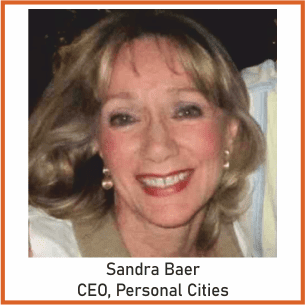 Local to Global – Cultural Awareness
Tuesday 19th January | 15:30pm
Janina Neumann, Janina Neumann Design
Janina Neumann is a bilingual (German/English) graphic designer, intercultural management trainer, and business owner of Janina Neumann Design. JND is a bilingual design company, helping clients create a social impact in the UK and abroad. The bilingual focus ensures clients can communicate their message equally effectively across different languages and cultures. Janina is also the Co-Founder of Local to Global, a gateway to fulfil all exporters' cultural, linguistic and branding requirements.
Eva Túnez Salvador, Genuine Translations
Eva is a Spanish translator who is passionate about international trade and the cultural and linguistic challenges linked to it. Her multilingual translation company, Genuine Translations, helps businesses that are exporting to foreign language markets with all their marketing, legal and technical translation requirements. Eva is also the Co-Founder of Local to Global, a a gateway to fulfill all exporters' cultural, linguistic and branding requirements.
Exporting into a new market can be daunting if you don't speak the language or you haven't experienced the culture before. These are critical success factors when exporting your products or services to other countries. These are key factors influencing the exporter's decision of entering a particular market.
We will explain what it means to be culturally aware and analyse the Asian and South American cultures based on eight culture scales. There will be an opportunity to learn about different ways of doing business in different markets; from communication and organisation to leadership and etiquette. There will also be an opportunity to discuss and learn from incidents involving cultural misunderstandings, and we will share some tips on how to work effectively in multicultural teams.