Climate Change on the International platform
Tuesday 19th January | 10:45am
Eoin McQuone – Director, Go Climate positive
Eoin believes that building a profitable, future-proof business nowadays requires a change from the traditional model. It's not only about making a profit now, it's about creating a business that will continue to grow and flourish in a world of climate change and scarce resources.
Eoin started "Go Climate Positive" to help businesses understand and reduce their carbon footprint, ultimately becoming Climate Positive. He's a sustainability lead on the Cheltenham Economic Recovery Task Force and co-founder of the Gloucestershire Climate Commitment.
Dr John Henry Looney – Director, Sustainable Direction Ltd
Climate Change is the most significant threat facing the planet today.  The Global business community has a leading responsibility to address the impending crisis with investment, operating methodology and management priorities having an overriding effect on society's ability to engage the problem before we get beyond the point where it is possible to do so.
Every scale of business is involved from the smallest owner managed micro business through to the largest multinational corporations, the issues and decisions are just of a different type.
We bring together a cross section of Business from a range of countries to compare notes, discuss the alternatives and think out loud about how we can accelerate the discussion and planning that will make a difference. 
How engaged is the business community in tackling the big sustainability challenges (climate emergency, ecological emergency, resource scarcity, equality, fairness/social justice).

What has your National government committed to do? How well is it backing this up with policy?

What are your companies required to do on energy efficiency, carbon reduction and environmental or social sustainability by law?

What policy measures are expected in future years?

Are market forces running ahead or behind policy? In what way?

What measures are businesses commonly taking voluntarily?

Is there a different level of activity between markets sectors and/or business size?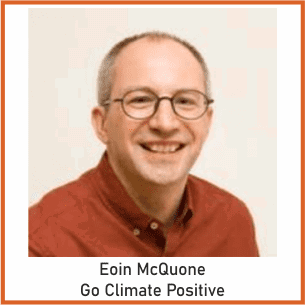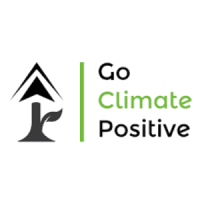 Creating Brand – Cultural Relevance
Tuesday 19th January | 12:30pm
Lex Beckett – Director, Squashed Robot Films
Lex Beckett's business, Squashed Robot Films is a Films, Photography and Animation agency based in the heart of Cheltenham that has been making great content for businesses across the UK and internationally for a number of years now.  In 2014 he picked up a BAFTA nomination for his work on a short film.
Lex is passionate about producing content which delivers results for their clients – no matter what their sector, industry or market share.
Other participants –
Janina Neumann – Janina Neumann Design
Neil Morgan – Neil Morgan Design
Internationally speaking, our Brand can have unexpected connotations and implications.  We design it as we review our business from our own business perspective and for the culture and markets that we are used to.
But what happens when you project internationally? Do certain words have different meanings?  How is colour perceived subconsciously in different cultures? How do you go about meeting new contacts, what is the norm for saying hello and getting to know people?  Should you expect to fit completely into the culture you're approaching, or is there a sensible path where you meet in the middle and work on a mutual cultural understanding with your new international prospects?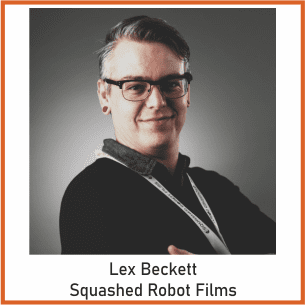 Risk & Resilience in International Trading
Tuesday 19th January | 14:30pm
Phil West, Director, Continuity West
Philip developed his unique experience as a trainer with expertise in crisis management as well as major incident and event command during his career as a Police Inspector in England. He has commanded at major events like the G8 conference in Scotland, international football matches in Wales, Glastonbury Music Festival in England as well as numerous spontaneous critical incidents. 
Business Risk & Resilience planning is an important, if sometimes difficult aspect of running a business.
When it comes to resilience planning for international trading, Brexit has created a sharp focus. In 2020 the Covid pandemic became a huge risk area for business and over the last 5 years, the cyber threat landscape has become a well-established, sensitive and significantly under reported factor.
The international trading opportunities have never been greater and SME business in particular have great opportunities to find new markets as we all become familiar with video conferencing.  Our Panel considers the risks specifically around international trade operations and the resilience thinking that can help businesses grow their International trade in a secure and robust way.
He retired in 2010 to form his own company in business continuity and now advises public sector and SME's on risk and resilience.